Links to Friends
Kids Crafts Plus
We offer a huge selection of kids crafting supplies as well as teaching essentials. Check out the wonderful selection of beautiful specialty papers! Free shipping on orders over $100.00!
Elegant Quilling
We offer over 1,000 quilling supplies. What makes this site so special is that every paper is offered in 8 sizes! From 1/16" up to 1". For those of you tired of only seeing 1/8" paper in stores, this is definitely the site for you! Check out the home page for the new customer discount coupon.
Craft Link Exchange - FREE Craft Link Exchange Resource for Arts, Crafts, Gifts, and Collectibles Websites.

Vamp Stamp News is a monthly printed magazine. Each issue is packed with techniques, projects, product news and information for people who love the art of rubber stamping and paper crafts.
Your guide to fun & profits from crafts: extensive articles from professional crafters and business people: everything you need to know to make and market your crafts successfully.
Try some of these glitter project ideas from Good Housekeeping.
25 DIY GLITTER PROJECTS THAT SPARKLE
https://www.babble.com/crafts-activities/25-diy-glitter-projects-that-sparkle/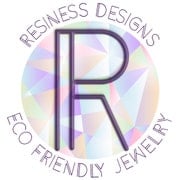 A wide collection of family crafts, coloring and collage projects for children is available here. Get unique holiday craft and family craft ideas and have some fun time with your family and kids.
Arrian uses glitter with his paintings.
Ventura County Wedding Venues
Find the best Ventura and Santa Barbara County wedding reception venues and locations in Southern California.
Stamper's Quest Magazine
We are a rubber stamping ezine featuring new projects each month created by our super talented design team.
Cindy Brome is a wonderful painter that adds glitter to her paintings.
Glitter projects
http://www.brit.co/50-glitter-projects/
The free guide on how to turn your craft into a profitable home business: Starting and being successful at your home business with crafts! Click here to find out how to have fun and make money!
"Starla's Candle Making
Candle making instructions for beginners, as well as the advanced candle maker. Video instructions for painting hang tags can be found on the site."
Sand and Art for sand art bottles

Online store for sand bottles, sand art craft bottle, colored sand bottles, glass sand bottles, and sand art bottles wholesales
Mad About Molds
We offer the best selection of clay push molds found anywhere. As a business owner, we are always looking for new ways to offer an enjoyable experience with us.
A great source for empty bottles and jars.
Another way to make calming jars.
https://www.exploratorium.edu/science_explorer/glitter.html
Check out this glitter soap option.
http://www.ehow.com/how_5409994_make-glitter-soap.html
Favorite Online Sites! A list of sites that make up the Excellence, Inspiration, Creativity and Art on the Internet.